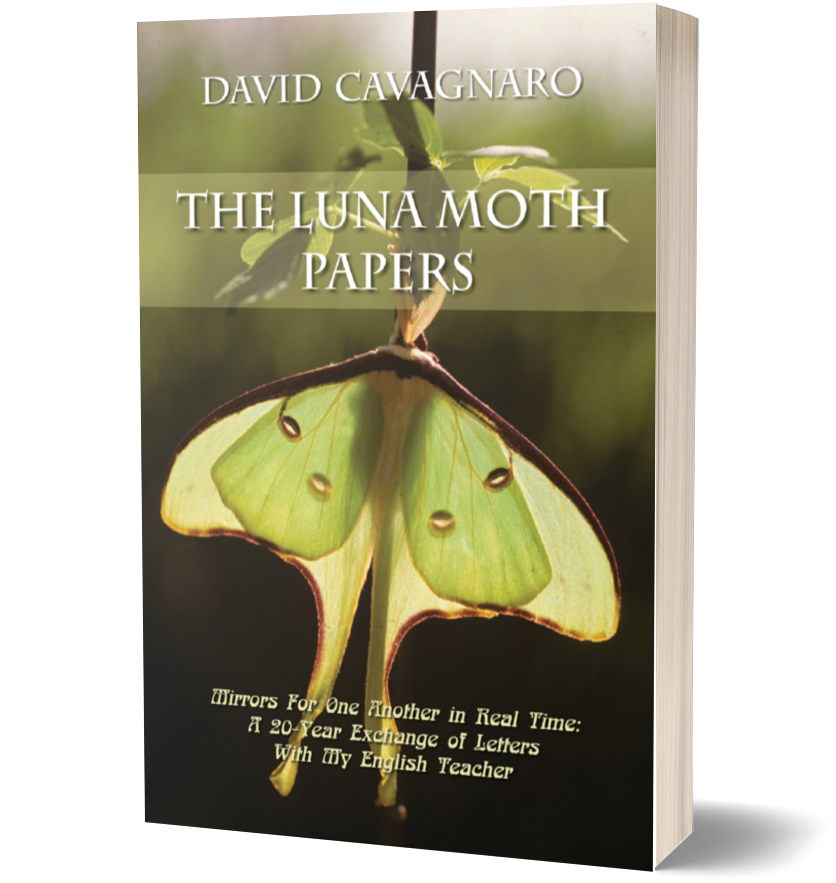 The Luna Moth Papers
Mirrors for One Another in Real Time: A 20-Year Exchange of Letters with My English Teacher
Original printing soft cover autographed copies:
(The new edition may be ordered from XLibris Publishing, Bloomington, IN: Soft cover – $17.99, Hard cover $31.99.)
About The Luna Moth Papers
Shortly after graduating from high school, David Cavagnaro began a correspondence with his 1957 high school freshman English teacher, Katherine Martin. Thus began a 20-year sojourn of mutual mirroring of life lessons, personal philosophies, and creative experince that was influenced by everything from the worldly — the tumultuous 1960s, the tragedy of the Vietnam War, David's conscientious objector appeal to the U.S. Supreme Court, crisis in education, the Civil Rights Movement, the drug years, and the moon landing — to the very personal. David was in and out of marriages (which Kay already had been). They were both writing books. Relationships, raising children, evaluating life styles, the process of aging, the loss of loved ones, and especially sharing their creative lives, all became grist for their mutual mill.
At the end of their correspondence, Kay way 76, looking back over a life, the same age David is now, doing the same, exploring also his own life experince with the written word itself. For them both, this was a "love affair" of the most noble kind, a sharing of words of the heart, a full-circle inter-generational meeting of the heart, mind, and spirit.
Early books by David Cavagnaro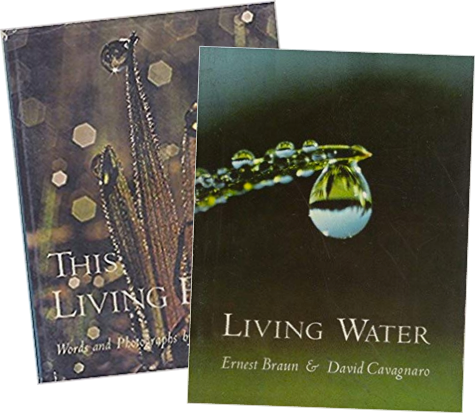 Living Water
With Ernest Braun
1971 American West
This Living Earth
1972 American West
Almost Home
With Maggie Cavagnaro
1975 American West
The Pumpkin People
A children's book
With Maggie Cavagnaro
1979 Yolla Bolly Press / Sierra Club
Feathers
With Frans Lanting
1982 Graphic Arts Center